Interested in volunteering with IMPACT Percussion? Whether you're a parent, brother, sister, friend, community supporter, or just someone who wants to help out, there are many opportunities for you to support the ensemble!
We are currently looking for volunteers to help…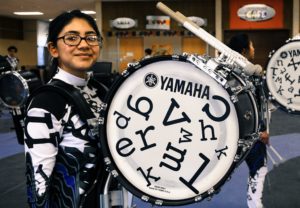 Prepare food at shows                                                         Drive equipment to shows 
Build props
Help with fundraising
Run member registration at auditions
Take pictures and videos at rehearsals and competitions
If you are interested in volunteering, email director@impactpercussion.org.
---
Want to help support IMPACT, but don't have time? Please consider making a tax-deductible donation to the ensemble.
IMPACT Percussion is a product of great community support from families, organizations, and companies throughout the Northwest. We couldn't do what we do without your help.
Our organization's mission is: To empower all young people, especially those who need us most, to reach their full potential as productive, caring, responsible citizens.
Every dollar we receive through donations helps the members of IMPACT Percussion receive a life-changing educational experience.
To donate, please click the button below and you will be able to donate an amount of your choice to IMPACT Percussion. Thank you for your support!